Portland Story Theater presents Lawrence Howard, Armchair Adventurer
PORTLAND, OR ‒ December 11, 2017
Set against the backdrop of Britain's crumbling empire and Norway's recent independence from Sweden, the competition between Robert Falcon Scott of Britain and Roald Amundsen of Norway came to be more than an epic battle of men against nature. This race came to symbolize the struggle of the British Empire and its fading mythology and the Norwegians claiming their power in the world and their place in Antarctica's heroic age.
Polar Opposites
recounts the heroic and tragic events that played out on the frozen continent over one hundred years ago, as Roald Amundsen and Robert Falcon Scott vied for primacy at the Pole. Amundsen and Scott could not have been more different in their temperaments and their characters and their approaches to the task. Why did one succeed and the other fail? Was Scott really the valiant leader, the savior of Britain's reputation, thwarted by bad luck and bad weather? Was Amundsen the calculating technician, the "Viking raider" the British press made him out?
Polar Opposites
is an epic tale of ambition and folly, of heroism and tragedy; a tale of courage and sacrifice and suffering. It's the story of a glorious achievement overshadowed by an even more glorious failure.
This 120-minute production takes place at The Old Church Concert Hall on January 6th, 2018 at 8 pm. There will be live jazz with Portland Story Theater's house band, Tonight's Special, when the doors open at 7:00. The performance begins at 8 pm. Young adults 17+ are welcome provided they are accompanied by a parent or guardian.
Tickets $15 Advance | $18 Day of Show | $5 Arts for All
NOTE: There will be two additional performances in Portland, one on Friday, February 23rd, at the Norse Hall, located at 111 NE 11th, and another on Saturday, March 14th, at Nordia House, located at 8800 SW Oleson Road. Tickets for these performances will be open to the public mid-January. Two more shows are scheduled for Central Oregon in April, 2018.
Lawrence Howard's interest in Antarctica began at the age of 15 when he first read Alfred Lansing's Endurance. The Endurance story became a life-long interest that he and his father shared. After his father's death, Howard began telling the Shackleton story as a tribute to his father. This grew into an annual event that came to be known as the Armchair Adventurer, a series of long-form (approx. 2 hours each) stories which now includes Shackleton's Antarctic Nightmare, Mawson's Mettle, Polar Opposites (Scott and Amundsen), Shackleton, The Untold Story (story of the Ross Sea Party), and Nansen of the North, as well as two non-polar adventures (John "Babbacombe" Lee and The Essex).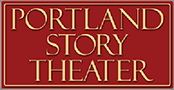 Portland Story Theater is a 501(c)3 and was launched in 2004 to bring the urban community together to hear and tell true stories that stimulate the mind and rouse the heart. Portland Story Theater uses a unique collaborative approach to co-create story theater that is drawn from real-life experiences. Authentic. Honest. Urban. Portland Story Theater is building empathy, compassion and understanding by transforming our community narrative, one story at a time. pdxstorytheater.org/
For all media inquiries in reference to Polar Opposites: Amundsen, Scott, and The Race for The Pole please contact Portland Story Theater, 1-503-284-2226 or by email at [email protected]
Relevant Links
Select Press Clippings for prior productions in the Armchair Adventure series:
Fridtjof Nansen's polar express | Lawrence Howard's Armchair Adventurer series heads toward the North Pole with the tale of the great Norwegian explorer and statesman, Bob Hicks, Arts Watch
Armchair Adventurer returns to Bend | Storyteller explores life and travels of Fridtjof Nansen,
David Jasper, Bend Bulletin
Portland Story Theater's Lawrence Howard chosen to perform in New York's United Solo Festival,
Marty Hughley, The Oregonian
Background Information
Roald Amundson
Robert Falcon Scott
Lawrence Howard
Armchair Adventure Series