Something More
Ever come to that crossroad in life where you just want everything to be more fun, more profound, just more? Are you haunted by that nagging question, "Is this all there is?" I know it's not just me. I know we're all searching for something… more.
That's where Portland Story Theater comes in. It fulfills the 'more' of life: a place for sharing, a process for building connection. Something that happens in person — face to face, eye to eye, heart to heart — where people laugh, and cry, and gives everyone that feeling that we are all a part of something… more.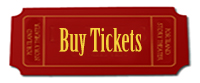 So are you ready for a profoundly connecting human experience? Possibly Portland Story Theater's best season ever.
Portland Story Theater Turns 12
It's been 11 years of our stories unfolding while thousands of people have listened each other into being and now we're launching our
12th Season on October 7th
over at our new home,
The Fremont Theater
. It promises to be the most bold, transformative, and thought-provoking season ever. Are you ready for that? Me too!

I did some research and found out that the number 12 is a symbol of cosmic order. This is incredibly encouraging to learn because it turns out that 'cosmic order' is a form of positive thinking. What's your Cosmic Order, your message to the universe?
First Fridays at The Fremont
We're moving our night to
first Fridays
, just like back in the day, remember that? TGIF! Everyone is ready to get out, get charged, and connect in a real way with real people who are telling real stories, especially after sitting in front of a computer all week.
Personally, I'm stoked that The Fremont has a full bar and a small but tasty menu, because I am so ready to put the focus on stories, exclusively. This is a clear cut case of less is more.
Halloween Benefit Party
And aren't we all ready to have some fun? That's where our
uber-special Halloween event
comes in. Do you remember THE CRAZY HAT parties that we used to have? Well, this is a reincarnation of that fabulous time, only… more! So save the date. This is a benefit for Portland Story Theater, so it's tax deductible. Pretty cool, eh?
Armchair Adventurer
Meanwhile this January, Portland Story Theater is going to be a part of that fabulous city-wide performance festival,
Fertile Ground
. Once again, Lawrence Howard, the amazing Armchair Adventurer will share another slice of polar history. But this time, he's going to the Artic, with
Nansen of the North
. Before Amundsen, before Scott, before Shackleton, there was Fridtjof Nansen, the great Norwegian, the Father of polar travel, the one who showed them all how it could be done.
Double Love for Valentine's
Don't you just love a good story, especially a good love story? Valentine's is our longest running show in the history of Portland Story Theater. This coming season, Lawrence and I will host
Kiss & Tell
. Eric Stern will play his oud and accordion and sing a few songs. Some of your favorite storytellers will be in the show.
Cozy up with your loved ones
, grab some wine, and feel the intimacy of these real, true stories.
Celebrating St. Paddy's
Being adopted into an Irish-Catholic family has fostered a deep and melancholy love of all things Irish. This will be #3, the third annual, the trifecta of
Luck of the Irish
. There'll be real Irish spoken. Plus, Irish singing, dancing, music and stories. And as I like to say, "stories, not shots, fuel truly Irish celebrations of St. Paddy." Ok, but maybe you'll treat yourself to a shot of Irish whiskey anyway as you enjoy this show.
More…
So to come back around to the notion of "more." Like many, I'm searching. Maybe you are too. Our stories will nourish your spirit and give you that feeling of
being a part of something
… more. Join us this season at The Fremont. It's right in our neighborhood. More true, personal stories. More connection. More community. More fun!