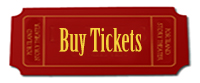 As the days grow darker and the cold comes creeping into our bones — as the leaves fall, as the wind calls in the night, as winter wakes from his slumber and begins to gnaw at the door, it is the perfect time for an evening of wild costumes, crazy hats, stories, fortune telling, kitty bats, prizes, music, dance, laughs and the chance to support your favorite nonprofit Portland Story Theater! This promises to be a remarkable experience. We hope that you will consider joining us.
Nightmare on Fremont Street ~ Night of the Living Donors
Fremont Theater ~ 2393 NE Fremont ~ 8-10 PM
Party starts 8 pm (No one under 21 admitted). The evening features storytelling by Lynne & Lawrence.
Your choice of general admission (each) $50 or $75 or $100 (tax deductible).
Every ticket includes a dessert and a glass of wine or a craft beer.
Additional food and beverages available with 40% of the proceeds being donated by the Fremont Theater back to Portland Story Theater (Thank you, David Shur!)
Here's Some of Our Silent Auction Packages
4-Night Getaway to Eagle Crest
Looking for an amazing place to have a real vacation with family and friends? This beautiful place sleeps 8, has a stone fireplace, and private hot tub. The Eagle Crest Resort features 3 golf courses, 4 pools, indoor and outdoor tennis courts, racket ball and basketball courts, 3 fitness centers, walking and biking trails and even horseback riding! Near Bend, Smith Rock State Park, Mt. Bachelor and the Deschutes River.
The Insider Deal
Need a new winter jacket, boots, or some outdoor gear? Get it all at the Columbia Sportswear employee store. Contains two passes to the employee store. Each pass is good for you and up to 4 guests at the store or an online shopping transaction. Prices vary, but most items are available for 50% of suggested retail prices. Brands available include Columbia, Mountain Hardware, Sorel, Montrail, Prana. Passes good until 12-1-2016 so get that holiday shopping knocked out or splurge and get yourself ready for ski season.
Perfect Picnic Pack
Enjoy a relaxing or romantic picnic with someone special. Includes an insulated wine and cheese tote (The Arrangement) and 2 bottles of Willamette Valley Vineyards wine. Tote include glasses, napkins, cutting board, corkscrew, bottle stopper and cheese knife.
Home & Garden
Love to wander through Garden Fever? Need a tool from our neighborhood hardware shop, Beaumont Hardware? This is the package for you! Two gift certificates that let you get exactly what you want.
Thank You to Our Supporters!
The Arrangement (Picnic Kit), A Children's Place (Books), Acadia (Gift Certificate), Alameda Brew Pub (Gift Certificate), Atlas Pizza (Gift Certificate), Base Camp Brewing (Certificate & Pint Glasses), Beanstalk (Game & Gift Certificate), Beaumont Hardware (Gift Certificate), Brooks Wines (Taste Testing and Tour for 4-6), Caffe Destino (coffee, biscotti, gift certificate), Columbia Sportswear (Two Store Passes + Gift Card), Cheesecake Factory (Gift Certificate), Steve & Dana Dennis (Eagle Crest Get-Away), Devil's Den (Ghost Hill Wine), Elements Therapeutic Massage (Two One-Hour Massages), Float On (90-Minute Float), Garden Fever (Gift Certificate), Gazelle (Store merchandise), Grand Central Baking (Loaf of Bread Every Month), Modern Domestic (Sewing Class), New Seasons (Basket of Goodies), NoHo's Hawaiian (Gift Certificate), Paperjam (Printing), Penny's Puppets (Puppet Show), The Refinery (Class 5-Pack), Thrive Sauce & Bowls (Gift Certificate), SAGE (Dine Ponti & Ward Greene (Matching Contribution), Linda E. Wenning (Tradewinds in Seaside), Whole Foods Market (Gift Basket), Willamette Valley Vineyard (Wine), Yo Choice Frozen Yogurt (Gift Certificate)