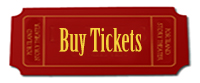 The performances of Portland Story Theater are "a little more like controlled improv than a one-person scripted play, with a definite shape and momentum but the actual telling unfolding in the moment."
Bob Hicks, Oregon Arts Watch
Most of our Portland-Metro performances are held at The Old Church Concert Hall, located downtown at SW Clay & 11th (1422 SW 11th). Jazz by our house band Tonight's Special when the doors open at 7 pm with stories starting at 8 pm.
Please see below for specific information on shows, dates, locations, and links to tickets.
Portland Story Theater's stories may contain explicit language, assorted escapades of a questionable nature, and various examples of extremely poor judgment, along with profound insights, deep revelations, and moments of truth, triumph, and transformation. Listener Discretion Advised.
All shows 21+ unless specifically noted.
URBAN TELLERS®
October 5
November 2
December 7
March 1
April 5
May 3
June 7
Special Events
Dallas LitFest
Dallas, Oregon
September 29

Fertile Ground Festival
Produced by Portland Story Theater
Lawrence Howard, Armchair Adventurer
Shackleton
Portland, Oregon
January 25 and 26
Warren McPherson's Solo Show
You Were Supposed to be This Great Thing
Portland, Oregon
February 2