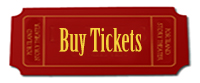 Portland Story Theater offers a variety of ticket options, making theater accessible to everyone in the Portland community: single tickets $15-$20 and discount tickets $5 through Arts for All! You can experience live storytelling at Nordia House, located in Portland's southwest quadrant at 8800 SW Oleson Road.
All shows 18+ Thank you for your understanding. 
All events produced by Portland Story Theater are in partnership with Nordic Northwest (NNW). Tickets are $15 for NNW Members and $20 for Non-Members. We are proud to be part of Arts for All PDX, which allows holders of the Oregon Trail Card to buy tickets for a reduced price of $5 each. If you are eligible for Arts for All tickets, you can purchase tickets in advance or at the door. Limit of two tickets per purchase, subject to availability and you must present your Oregon Trail Card. Visit the Arts for All website if you need more information.
All Portland shows are at Nordia House. Be sure you are on our mailing list to be notified of up-coming shows.
ON THE ROAD
Warren McPherson Solo Show
You Were Supposed To Be This Great Thing
Bovine Metropolis Theater in Denver, CO
August 30, 2019
Urban Tellers®
The Majestic
Dallas StoryFest in Dallas, OR
September 28, 2019
Warren McPherson Solo Show
You Were Supposed To Be This Great Thing
UNITED SOLO FESTIVAL
Theatre Row in NYC, NY
November 7, 2019 TICKETS
Warren McPherson Solo Show
You Were Supposed To Be This Great Thing
Wild Goose Creative in Columbus, OH
November 9, 2019
Nansen of The North
Juniper Club House
Crooked River Ranch in Central, OR
April, 2020