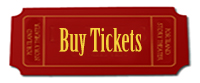 Portland Story Theater offers a variety of ticket options, making theater accessible to everyone in the Portland community: single tickets $15-$18 and discount tickets $5 through Arts for All! You can experience live storytelling every month at The Old Church Concert Hall, located in downtown Portland at 11th and Clay. There are also some special performances at locations throughout Portland and the Pacific NW.
Please see below for specific information on shows, locations, and dates with links to tickets.
All Portland Story Theater events offer advance tickets for $15 and are available for purchase until the day of show. Tickets on the day of the show are $18. Portland Story Theater is proud to be part of Arts for All PDX, which allows holders of the Oregon Trail Card to buy tickets for a reduced price of $5 each. If you are eligible for Arts for All tickets, you can purchase tickets in advance or at the door. Limit of two tickets per purchase, subject to availability and you must present your Oregon Trail Card. Visit the Arts for All website if you need more information.
URBAN TELLERS®
The Old Church Concert Hall
October 6
November 2
November 3 (encore)
December 1
March 2
April 6
May 5
June 1
Dallas LitFest
Dallas, Oregon
September 30
Wordstock LitCrawl®
Newmark Theatre
November 10
Civic Auditorium Fundraiser
The Dalles, Oregon
February 24

ARMCHAIR ADVENTURER
Produced by Portland Story Theater
Featuring Lawrence Howard
Polar Opposites
The Old Church Concert Hall
Portland, Oregon
January 6
Norse Hall
Portland, Oregon
February 23
The Majestic
Dallas, Oregon
March 16
Nordia House
Portland, Oregon
March 24
Crooked River Ranch
Central Oregon
April 13
Cascades Theatre
Bend, Oregon
April 14

MAINSTAGE
Farmhouse Performances
Special Event at the Lawless Family Farm
July 22
The Old Church Concert Hall
Kiss and Tell
February 10
The Old Church Concert Hall
Luck of The Irish
St. Paddy's Celebration
March 10