We invite you to a dangerous realm. This place is haunted and happy, tragic and true. It's cast with ordinary heroes and everyday villains, and set in duplexes and on street corners. This place is unique and common, foreign and familiar. The shadows and the successes are intimate, and vulnerable.
Welcome to live storytelling.
This is where it doesn't matter if you're a welder, math teacher, high school dropout, arborist, pharmacist, house wife, or house husband. Open up. Your sparks become soliloquies, your ideas turn to inventions.
We're inventing something new, too. This fall, to celebrate our new collaboration with Literary Arts — another of Portland's longstanding storytelling Institutions — we're hosting a group of authors at our Urban Tellers® workshop. Six local writers, practitioners of the page and a solitary practice, will take to the stage in front of a live audience for Wordstock. They'll pour themselves through an unfiltered distillation process, and become a new kind of narrator.
So, come peer into the world of wordsmithing, and get a glimpse into new lives. Witness their risk, listen to their stories, and be inspired to delve into your own.
Gigi Rosenberg
Gigi Rosenberg is an author and a coach to artists and entrepreneurs. Her essays and articles have been published by Psychology Today, Seal Press and Poets & Writers. She's been a guest commentator on Oregon Public Broadcasting and performed her dramatic monologues at Seattle's On The Boards. In 2010, she wrote The Artist's Guide to Grant Writing (Watson-Guptill) to ensure that every moment an artist spends writing a grant application pushes her art further into the world. Previously one of the best
book editors Canada
had, she's now Editor of Professional Artist, an award-winning business magazine for visual artists with 20,000 subscribers, and a board member at the Independent Publishing Resource Center in Portland, Oregon. Her current project is My Secret Father: a memoir. For the latest, visit
gigirosenberg.com
.
Rachel Miller-Howard
Rachel grew up under the gray skies of Michigan. She attended Wesleyan University, where she studied anthropology. She lived in New Mexico, Antarctica, and Alaska before being called to the atmospheric familiarity of Portland. These days, she works on education documentaries for Dawson Media Group, and writes haiku from mountainside campsites in her space time. She's passionate about fried foods, static radio on endless road trips, and jumping into mysterious bodies of water.
Kate Ristau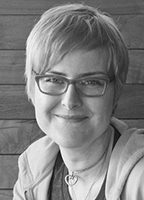 Kate is a folklorist and author. Her middle grade series, Clockbreakers, follows Charlie, an eleven-year-old girl in a wheelchair who gets a key to go back in time.
Kate is a storyteller at heart, and In her ideal world, magic and myth combine to create memorable stories with unforgettable characters. Until she finds that world, she'll be in Oregon with her husband, her son, and her dog. Find out more about Kate Ristau at her website http://kateristau.com/
Jamie Shanahan (pen name: Jamie Houghton)
Jamie is a poet and teaching artist. Her poetry can be found at La Fovea, torches n' pitchforks, qarrtsiluni, Abramelin and Tribe Magazine's micro publication, Thief, and her book reviews can be found at High Desert Journal. She represented Smith College at Poetry Slam College Nationals in 2006, received a Fellowship Residency at Playa Arts in the fall of 2014, and was honored to be part of Young Audiences Teaching Artist Studio's 2015/16 cohort. On the weekends she works at Relish Gastropub and spoils three large dogs.
Sage Cohen
Sage Cohen is the author of Fierce on the Page, The Productive Writer, and Writing the Life Poetic, all from Writer's Digest Books, and the poetry collection Like the Heart, the World from Queen of Wands Press. Sage's prizewinning poems, essays, fiction, and how-to articles have appeared in a wide range of publications including Rattle, Hip Mama; The Night, and the Rain, and the River; The Truth of Memoir; Cup of Comfort for Writers, and Writer's Digest magazine. She has been sought out as a literary instructor, writing coach, presenter, performer, and judge. As founder of Sage Communications, Sage has been crafting the strategies and writing the words that accelerate business for companies such as Blue Shield, American Express, and McKesson since 1997. She is a graduate of Brown University and the Creative Writing Program at New York University where she was awarded a full fellowship. Find out more about Sage Cohen at her website
http://www.fierceonthepage.com/
Jessica Tyner Mehta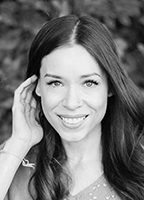 Jessica (Tyner) Mehta, born and raised in Oregon and a member of the Cherokee Nation, is the author of the forthcoming poetry collection
Orygun
by Tayen Lane Publishing, the novel
The Wrong Kind of Indian
by Wyatt-MacKenzie Press, and the poetry collection You Look Something by The Operating System Press. She has previously authored two more books of poetry including
The Last Exotic Petting Zoo
and
What Makes an Always
by Tayen Lane Publishing, as well as the business book
100 Ways to Make $100k with Your English Degree
by Moonshine Cove Press. Jessica is the owner of MehtaFor, an award-winning writing services business, and founder of Get it Ohm! karma yoga movement.