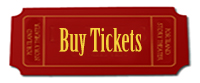 To paraphrase playwright, Tarell Alvin McCraney, "This is theater as community. It is holy theater not because it exalts something on high, but because for the time onstage, the audience and the storyteller are one, and all those people, though each seeing and hearing it slightly differently, are following the same course and going on a journey together."
All shows 18+ unless specifically noted. Listener Discretion Advised.
Jazz and Stories
Urban Tellers®
Tickets $15 Advance | $20 Day of Show
First Fridays!
Doors 7 pm with Social Hour and jazz by
Tonight's Special
. Stories start at 8 pm.
October 5
November 2 (Immigrants | Refugees)
December 7
March 1
April 5
(Immigrants | Refugees)
May 3
June 7
Special Events
Dallas LitFest
Dallas, Oregon
September 30
PLEASE NOTE
Beginning in the Spring of 2017, Portland Story Theater has launched a special Immigrant | Refugee Edition of Urban Tellers. These programs have been generously supported by the Oregon Cultural Trust, The Collins Foundation, Ronni Lacroute, and SAGE (Senior Advocates for Generational Equity, Ward Greene and Diane Ponti, Founders).
Our planned Fall, 2018 Immigrant and Refugee edition is full but we plan to produce another Immigrant and Refugee edition in the Spring of 2019. Do you or someone you know want to participate in our our immigrant and refugee edition next Fall?
Interested in the Immigrant & Refugee Edition? Please Read Our Invitation
Spanish
English
French
Arabic
Portland Story Theater's Urban Tellers®
At Urban Tellers® listeners are invited to embark on a shared experience that is a potent blend of vulnerability and heart. It's an evening of discovery, connection, and honesty woven together in a tapestry of shared experiences.
Read a review of Urban Tellers® by Oregon Arts Watch
Here's what audiences are saying…
"The experience was truly wonderful. My friend and I enjoyed the stories." ~Crystal G.

"Loved this experience! I had a fantastic time." ~Laura A.

"What a wonderful, exciting, and fresh approach to entertainment. I love Portland Story Theater!" ~Juliene L.
Many of our stories are available for viewing on our YouTube channel. You can downloaded our stories as Podcasts from SoundCloud or iTunes. Enjoy!