Portland, Oregon – August, 2019 — When you grow up Catholic and all your mom wants is for you to be The Pope, well, there's going to be some real disappointment in life. So begins "You Were Supposed To Be This Great Thing", Warren McPherson's one-man show set to make its New York debut at the tenth annual United Solo Theatre Festival. The poignant 75-minute production will take place at THEATRE ROW in the heart of New York's theatre district on November 7th, 2019 at 9pm.
In his show McPherson delves into the pressures and expectations that have been placed on him from a very young age; pressures to be perfect and expectations of greatness. Starting with visions of the papal office, moving through athletic stardom all the way to his current quest to be Super Dad, McPherson's tale navigates a life spent constantly questioning the definition of greatness.
"I've agonized over this idea of being great my entire life," says McPherson. "Then one day I asked, 'For whom am I trying to be great? Who is the official bestower of greatness?' If it's just me, can't I go ahead and declare myself great already? Then, instead of having to run four miles today I can sit on the couch and drink a couple beers before noon."

Since 2013, McPherson has been a storyteller with Portland Story Theater, under the tutelage of Portland storytelling mavericks Lynne Duddy and Lawrence Howard. Duddy, who directed the show and is one of the co-founders of Portland Story Theater, has been at the forefront of the emergence of personal narrative as a performance art form since 2001.
Discussing what is so unique and important about long-form personal narrative, Duddy says, "With no set, no script, no costumes, and no fancy lighting, a lone performer holds the stage and singlehandedly creates an entire universe with nothing more than gesture, words and voice. This is a return to the ancient roots of theater. This is theater at its most elemental, most essential core."
Having already premiered at the Fertile Ground festival in Portland, OR, McPherson has dates in 2019 to perform his show in Denver, San Francisco and Columbus, as well as New York City.
2019 United Solo is the world's largest solo theatre festival, currently in its 10th anniversary season. All shows are staged at Theatre Row: 410 West 42nd Street, New York City. Tickets, with a price of $45 (plus a $2.25 theatre restoration charge) are available at the Theatre Row Box Office and online through Telecharge at www.telecharge.com. You may also call Telecharge at 212-239-6200. For all media inquiries in reference to "You Were Supposed To Be This Great Thing" please contact Portland Story Theater, 503.284.2226 or by email at media@pdxstorytheater.org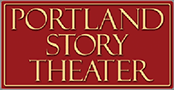 Portland Story Theater is a 501(c)3 and was launched in 2004 to bring the urban community together to hear and tell true stories that stimulate the mind and rouse the heart. Portland Story Theater uses a unique collaborative approach to co-create story theater that is drawn from real-life experiences. Authentic. Honest. Urban. Portland Story Theater is building empathy, compassion and understanding by transforming our community narrative, one story at a time. pdxstorytheater.org/
For all media inquiries, please contact Portland Story Theater, 1-503-284-2226 or by email at media@pdxstorytheater.org.