PORTLAND, OR – September 6, 2019 – Urban Tellers® is a leader in the phenomenon that we've seen all around the country: real, true stories told on stage in front of a live audience. For more than 15 years, Portland Story Theater has been bringing storytelling for adults to an ever-expanding audience, and this month we have the chance to bring our unique brand of true, personal narrative down to The Dallas Storytelling Festival! This show includes Portland Story Theater founders Lynne Duddy and Lawrence Howard, along with perennial audience favorites Penny Walter, Warren McPherson and Frank Engel. The show is fun, fast-paced and filled with personal stories that bring the culture of community to life. This show is worlds away from a strait-laced book reading. No notes. No memorization. Just the story, the teller, and you! The space at The Majestic, just two doors down from the Public Library in Dallas, Oregon, is intimate and relaxed. Urban Tellers® On The Road runs about two hours, including intermission, and takes place on Saturday, September 28, 2019. Stories start at 7 pm.
Urban Tellers® On The Road
Portland Story Theater co-founders Lynne Duddy and Lawrence Howard will perform with Urban Tellers® Penny Walter, Warren McPherson, and Frank Engel. The stories are suggested for an adult audience and will touch on various topics such as camping with three-year olds and smelly dogs; doing everything you teach your students not to do; receiving a message of forgiveness from someone you bullied in middle school more than 60 years ago, saying goodbye to your favorite uncle, and almost drowning in a cheap scuba mask.
Dallas Public Library and Portland Story Theater present
Urban Tellers® On The Road
Saturday, September 28th, 2019 at 7 pm
The Majestic, 976 Main Street, Dallas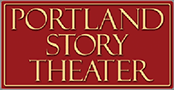 Portland Story Theater is a 501(c)3 and was launched in 2004 to bring the urban community together to hear and tell true stories that stimulate the mind and rouse the heart. Portland Story Theater uses a unique collaborative approach to co-create story theater that is drawn from real-life experiences. Authentic. Honest. Urban. Portland Story Theater is building empathy, compassion and understanding by transforming our community narrative, one story at a time. pdxstorytheater.org/
For all media inquiries, please contact Portland Story Theater, 1-503-284-2226 or by email at media@pdxstorytheater.org.