A Few Words About COVID-19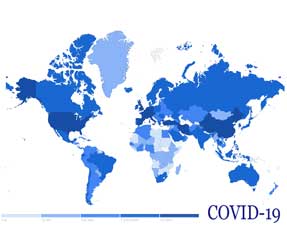 Message from the Founders
Lynne Duddy and Lawrence Howard, along with members of our Founders' Circle, Board of Directors, and Narrative Network, want you to know that we are concerned and care about your health and well-being.
All events, shows, and workshops through 2020 are canceled or postponed
. We apologize for any inconvenience and hope that you and yours stay healthy. Be sure you are on
our mailing list
to receive all updates as they happen or return to this website for more details.
Portland Story Theater has a big vision: to advance, inspire and expand our community narrative, one story at a time – and in doing so, preserve and promote the ancient art of storytelling in a way that enriches modern life, allowing and encouraging people to be vulnerable and present in ways that are crucial to the full expression of our humanity.
We are happy to refund your prepaid workshop fees. If you have purchased tickets through Nordic Northwest, please contact them directly for a refund.
Our love and support goes out to those who have been affected at this time.
Finally, if you are sheltering in place and looking for something to do, please visit our YouTube Channel or our iTune channels: Urban Tellers and Urban Tellers Backstory. We'd love it if you'd leave a review or a rating, or spread the word by sharing with your friends and family. Thank you!
And until we meet again, May The Narrative Be With You!®
---
Urban Tellers®
Nordia House
Urban Tellers® event at Nordic Northwest's Nordia House has been POSTPONED until 2021.
If you are interested in telling a personal story, please contact us at 503-284-2226. We would welcome people from the Nordic Northwest membership to be a part of this unique experience.
Urban Tellers® gives the good people of Portland a chance to identify, develop and perform their own true stories in front of a live audience. Urban Tellers® shows give people an inside look into the heart and soul of our community. Urban Tellers® brings together people to share stories of our mutual human experience.
Urban Tellers®
POSTPONED until 2021
Be sure you are on our mailing list to receive all of the updates as they happen or return to this website for more details.

---
Thank You to Our Generous Sponsors!
Portland Story Theater is generously supported by The McIvor Family Charitable Fund;
Tonkon Torp
; Susan Sullivan; John Moe; Diane Ponti and Ward Greene; Ronni Lacroute; Polk Family Charitable Fund; Dana and Steve Dennis; members of the
Portland Story Theater Board
, Founders' Circle, and Narrative Network, and many other individual supporters, as well as by the
Oregon Community Foundation
;
The Collins Foundation
;
James F. and Marion L. Miller Foundation
;
Meyer Memorial Trust
;
The Kinsman Foundation
;
The Autzen Foundation
;
NW Natural Gas
;
Oregon Arts Commission
; and
The Oregon Cultural Trust
.