Kiss & Tell Brings the Romance of Jazz and Real,
True Love Stories Together this Valentine's
PORTLAND, OR – January 15, 2019 – Writer, performer and KMHD jazz radio host Lynn Darroch will join Portland Story Theater founders Lynne Duddy and Lawrence Howard for their 15th annual Valentine's Day show, Kiss & Tell. This two-hour performance will include live music by jazz duo Rogéri, featuring Laurent Nickel on bass and Roger Paulson on piano, along with five true, personal stories by Eva Rotter-Johnson, Zahra Abukar, Ruiyuan Gao, Katie Morris-Henson, and Joan-Carrol Banks. Portland Story Theater co-founder Lawrence Howard will bring back The Third Race At The Honeymoon Is Over Downs, by Nick Sanabrio, and Lynn Darroch will tell a couple of his renowned musical stories, accompanied by Rogéri on piano and bass.
"If you're looking for something completely different on Valentines, this is it," says Portland Story Theater co-founder Lynne Duddy. "We've hit on something wonderful with this combination of jazz and stories. Love in real life requires a level of syncopation and improvisation, just like jazz. Kiss & Tell gives us a chance to hear some real-life love stories — the good, the bad and the not-so-happily-ever-after – while soaking up some quality jazz."
This year, besides some amazing musical stories by Lynn Darroch and Rogéri, we've got a beautiful group of strong women with stories about long-distance love, the one that got away, and the night your sweetheart almost got eaten by a bear. There will also be a love note lottery and a very fun photo booth. So if you want to get lucky this Valentine's Day, come on down to Kiss & Tell.
Kiss & Tell will take place on Saturday, February 9, 2019 at 8 pm at The Old Church Concert Hall, located at 1422 SW 11th Avenue in Portland. The doors open at 7 pm for social hour with jazz by Rogéri. Drinks and snacks will be available for purchase. This show is 21+ only.
Kiss & Tell
Saturday, February 9, 2019,
 8:00pm

The Old Church Concert Hall, 1422 SW 11th Avenue, Portland, Oregon
$15 advance, $20 day of show, $5 PDX Arts for All
Show Website: Kiss & Tell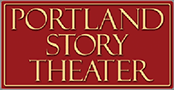 Founded by a boy from Brooklyn and a girl from the City of Roses, Portland Story Theater is a 501(c)3 and was launched in 2004 to bring the urban community together to hear and tell true stories that stimulate the mind and rouse the heart. Portland Story Theater uses a unique collaborative approach to co-create story theater that is drawn from real-life experiences. Authentic. Honest. Urban. Portland Story Theater is building empathy, compassion and understanding by transforming our community narrative, one story at a time.
For all media inquiries, please contact Portland Story Theater, 1-503-284-2226 or by email at media@pdxstorytheater.org.