Portland, Oregon – July, 2019
— Portland Story Theater launches its 16th season in a beautiful brand new venue, Nordic Northwest's Nordia House, the cultural center in Portland's Southwest quadrant located at 8800 SW Oleson Road. Portland Story Theater's brand is especially well matched with the Nordic style and quality that is contemporary, elegant, comfortable, and accessible. "Over the past couple of years, we have worked with Nordia House to bring our Armchair Adventure series there and it is a fantastic venue for our brand of storytelling," says Portland Story Theater founder Lynne Duddy. Nordia House has a vibrant atmosphere with a seating capacity of 150+. Portland Story Theater opens at Nordia House on Saturday, November 2nd with Urban Tellers®
In their ever-evolving artistic endeavors, Portland Story Theater is moving its shows to a quarterly cycle. This will give them more time to devote to developing their world premieres and building a strong partnership with Nordic Northwest. Portland Story Theater's Jazz and Stories collaboration with Laurent Nickel is expected to continue at some of Portland's fabulous wine bars. They will also be doing a number of shows outside the Portland metro area, including Warren McPherson's Solo Show and Lawrence Howard's Armchair Adventurer Series. Portland Story Theater continues in its mission to build community, promote understanding, and foster radical empathy by giving voice to the real, true stories of ordinary people.
Events at Nordia House
Urban Tellers®
November 2, 2019
Armchair Adventurer Series
Nansen of The North
April 4, 2020
Urban Tellers®
June 6, 2020 (Immigrant | Refugee)

Events On The Road
Warren McPherson Solo Show
You Were Supposed To Be This Great Thing
Denver, Colorado
August 30, 2019
UNITED SOLO FESTIVAL
New York City, New York
November 7, 2019
Columbus, Ohio
November 9, 2019
Urban Tellers®
Dallas StoryFest in Dallas, Oregon
September 28, 2019
Armchair Adventurer Series
Nansen of The North
Central Oregon
April 25, 2020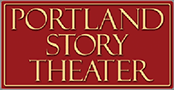 Portland Story Theater is a 501(c)3 and was launched in 2004 to bring the urban community together to hear and tell true stories that stimulate the mind and rouse the heart. Portland Story Theater uses a unique collaborative approach to co-create story theater that is drawn from real-life experiences. Authentic. Honest. Urban. Portland Story Theater is building empathy, compassion and understanding by transforming our community narrative, one story at a time. pdxstorytheater.org/
For all media inquiries, please contact Portland Story Theater, 1-503-284-2226 or by email at media@pdxstorytheater.org.