Urban Tellers® at Alberta Abbey on June 11th
[Portland, OR—May 25, 2016]—When was the last time you looked at someone – you know, really looked at them – and considered their story? At Urban Tellers®, you'll have the chance to witness the profound, true stories of the people of Portland. You'll live in their experience, feel their feelings, and recognize a little of yourself in their stories. It's an evening of discovery, connection, and honesty woven together in a tapestry of shared experiences. Things kick off Saturday, June 11th at 7 pm with music by jazz quartet, Bamberger-Engel-Hines-Eave, followed by stories starting at 8 pm. Join us at Alberta Abbey, 126 NE Alberta St (2 blocks west of MLK).
"Every single person has a compelling story to tell," says Portland Story Theater co-founder Lawrence Howard. "When we hear a story told with intimacy and vulnerability, a part of us opens up to listen. We connect to their journey, and we are changed from hearing their truth."
Portland Story Theater presents Urban Tellers®
Saturday, June 11, 2016
7pm Doors & Live Jazz | 8pm Stories
Alberta Abbey, 126 NE Alberta Street in Portland, 2 blocks west of MLK
Stories from Julie Rosenberg, Tom Pavlik, Kateshia Pendergrass, Allen Brown, Laur Ebone, and Howard Bulick.
No-host bar (21+). Wine, Beer, Sandwiches for purchase.
21+ unless accompanied by a partent or guardian (17+)
$15 in advance | $18 at the door | $5 Arts for All PDX
Tickets: Portland Story Theater on Arts People
UNSCRIPTED. UNAFRAID. UNLIKE any other storytelling experience in Portland. Urban Tellers® pushes the boundaries between teller and audience, as stories filled with compassion and truth leave everyone transformed. Urban Tellers® are fueled by the POWER OF THEIR STORIES and the ENERGY OF THE AUDIENCE. Each storyteller has a mere 12 minutes, and listeners are invited to embark on a shared experience that is a potent blend of vulnerability and heart. The stories people tell at Urban Tellers® are always about something that matters, something that changed them, something that made them who they are. Everyone who hears these stories is also changed – transformed – shaped by the truth of the present moment they share with the storytellers.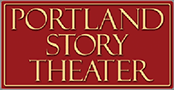 Portland Story Theater is a 501(c)3 non-profit organization which strives to make the narrative arts an integral part of Portland's rich cultural identity. Founded in 2004, the organization is committed to bringing an authentic story and theater experience to enrich, inspire, challenge and expand Portland's urban environment through the narrative arts. For more information, browse pdxstorytheater.org, email us , or call us at 503-284-2226.