Storytellers from PlayWrite, Inc. at Urban Tellers® on April 9th
Portland, OR—March 22, 2016—Portland Story Theater is partnering with PlayWrite, Inc. to create an Urban Tellers® show that will give voice to real, true stories from a new perspective. Drawn from PlayWrite's new Youth Leadership Team, a group of program graduates and one PlayWrite coach have been invited to share their personal stories. On Saturday, April 9th, storytellers and audiences will embark on a shared experience that is a potent blend of vulnerability and heart. Doors open with live jazz at 7pm, and stories begin at 8pm. Tickets are $15 in advance, $18 at the door, $5 Arts for All PDX and available at pdxstorytheater.org. This program is made possible through generous support from Willamette Week, SAGE, and the Regional Arts and Culture Council.
Portland Story Theater presents Urban Tellers®, in partnership with PlayWrite, Inc.
April 9, 2016
7pm Doors & Live Jazz | 8pm Stories
Alberta Abbey, 126 NE Alberta Street in Portland, 2 blocks west of MLK
No-host bar (21+). Wine, Beer, Sandwiches for purchase.
Young adults 15+ OK if accompanied by a parent or guardian
$15 in advance | $18 at the door | $5 Arts for All PDX
Tickets: pdxstorytheater.org
Urban Tellers®: A person stands alone on a stage, ready to tell her story and be heard. For five weeks, she's crafted her story, and for the first time, she's going to share a bit of her soul with an audience of strangers. This is Portland Story Theater's Urban Tellers®: a live performance of a personal story. Unscripted. Unafraid. Unlike any other storytelling experience in Portland. Urban Tellers® pushes the boundaries between teller and audience, connecting people through stories filled with compassion and truth. Urban Tellers® are fueled by the power of their stories and the energy of the audience. The stories people tell at Urban Tellers® are always about something that matters, something that changed them, something that made them who they are. Everyone who hears these stories is also changed – transformed – shaped by the truth of the present moment they share with the storytellers.
"The connection between Portland Story Theater and PlayWrite is a natural one," says Portland Story Theater co-founder Lynne Duddy. "Portland Story Theater transforms people through stories filled with compassion and truth. PlayWrite transforms the lives of youth on the edge as they find hope, healing and power through the creative process. We are thrilled to provide this group from PlayWrite the opportunity to share a personal story."
PlayWrite's Youth Leaders are graduates of the PlayWrite program, which empowers the lives of youth at the edge through the process of writing a one-act play. Youth Leaders in turn help new PlayWrite graduates navigate their way through the challenges of school, work, peers and families.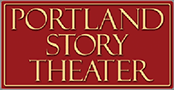 Portland Story Theater is a 501(c)3 non-profit organization which strives to make the narrative arts an integral part of Portland's rich cultural identity. Founded in 2004, the organization is committed to bringing an authentic story and theater experience to enrich, inspire, challenge and expand Portland's urban environment through the narrative arts. For more information, visit pdxstorytheater.org.



PlayWrite, Inc transforms the lives of youth at the edge through the power of performance in art. Over the course of a ten-day workshop, young writers create plays in their own words, rooted in their own experiences and emotions. One-on-one coaching from trained creative professionals gives young writers freedom for self-expression, and a safe space to write a story they've never written before. The process culminates in a live performance of the play, directed by the writers, performed by professional actors. For more information, visit playwriteinc.org.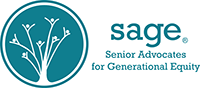 SAGE is a nonprofit organization that inspires people over fifty to give of their time, talent and passion to enable younger and future generations to thrive. We believe the energy, wisdom and resources of older adults are vital to the well-being of our community's charitable institutions and social movements. For more information, visit wearesage.org.
The Regional Arts & Culture Council (RACC) receives funding from a variety of public and private partners to serve artists, arts organizations, schools and residents throughout Clackamas, Multnomah, and Washington counties. RACC provides grants for artists, nonprofit organizations and schools; manages an internationally acclaimed public art program; raises money and awareness for the arts through workplace giving; convenes forums, networking events and other community gatherings; provides workshops and other forms of technical assistance for artists; and oversees a program to integrate arts and culture into the standard curriculum in public schools throughout the region through "The Right Brain Initiative." For more information, visit racc.org.
The Willamette Week is an alternative weekly newspaper and a website published in Portland, Oregon, United States, since 1974. It features reports on local news, politics, sports, business and culture.